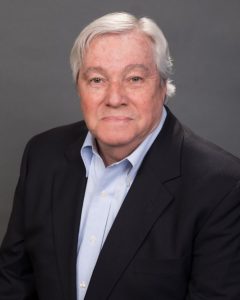 Randy Pace
Principal and Founder
As the founder of PACE Staffing Alternatives, Randy has led the company to new heights through innovative strategies, client-centered solutions, and a deep understanding of the evolving job market.  Randy possesses a unique blend of expertise in recruitment and business leadership.  With a master's degree in IT from the University of Missouri-Rolla, and ten years of information technology management experience prior to entering recruiting, Randy developed a strong technical foundation that prepared him for the IT recruiting profession.
Randy's journey in recruitment began as a consultant for a large, national staffing firm.  He quickly distinguished himself through his dedication to matching top-tier talent with the perfect career opportunities.  His ability to connect with both clients and candidates on a personal level has been a cornerstone of his success.  In 1992, Randy applied his unwavering commitment to excellence in the staffing and recruitment industry and founded PACE Staffing Alternatives.
Randy's leadership at PACE has been marked by a commitment to creating a collaborative and inclusive work environment. He believes that a team with varied perspectives is essential for delivering comprehensive staffing solutions that meet the ever-changing needs of clients. Under his guidance, the company has expanded its services to cover a wide range of staffing needs, from temporary placements to executive-level searches.
Randy Pace's vision extends beyond day-to-day operations. He sees PACE Staffing as a strategic partner for businesses seeking to thrive in a dynamic job market. Through his leadership, the company continues to redefine the staffing landscape by fostering strong relationships and prioritizing a people-centric approach.  Randy continues to shape the future of staffing by combining his industry expertise with an unyielding dedication to empowering both businesses and job seekers alike.