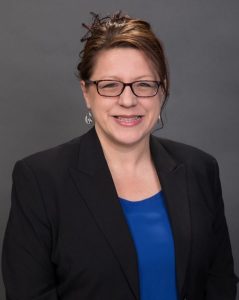 Kristy started her recruiting career in 1994 after graduating from Missouri State University with a degree in Psychology.  She was trained by one of the top recruiters in the St. Louis area on permanent placement staffing.  Kristy strives to exceed the client's and candidate's expectations by providing prompt service and the highest degree of ethics, honesty, and integrity.
Kristy has 30 years of account management experience, including business development and staff augmentation placements.  Her approach to the client side of the business is to apply a tailored recruitment strategy for every opportunity, ensuring that each search for talent delivers when it comes to both technical skillset and cultural fit.
Kristy has excelled over the years with her clients.  She was selected as 1 of 9 vendors to supply information systems talent to a major financial company in the region.  Kristy's outstanding client service and professional expertise make her an invaluable member of our team as well as the St. Louis recruitment community!